Aluminium Windows Hamilton
Aluminium windows are frequently used in both residential homes and commercial properties. The lightweight and slimline design features of Aluminium Windows make them the windows of choice either for new installations or replacement window repairs.
Aluminium windows are the most popular choice for homeowners in Hamilton because they are resistant to a number of common window problems, including warping, sticking, moisture absorption, rot and rust.
Combining double glazing with aluminium windows is the ultimate combination of durability and overall comfort in your home.
Aluminium windows are virtually maintenance-free and with the addition of double glazing, you will also reduce the noise level coming from the road. These windows will keep the noise out and keep heat in to maximise comfort.
The strength and durability of Aluminium windows allow them to be installed directly against brickwork and they can also be fitted into a subframe made from hardwood. In order to maximise your home's energy efficiency, you should really consider aluminium window frames combined with double glazing.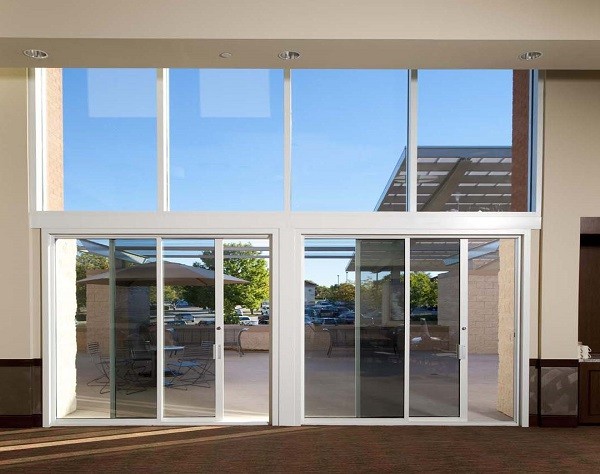 Aluminum Windows will make any home look more modern, and with it give more light into your home due to the thinner frames. When replacing an existing double glazing installation consider the improvements to natural lighting that can be gained through the use of slimline aluminium frames. Security can be further enhanced by adding special locking devices.
Aluminium framed replacement windows are available in a number of different options to fit most installations and they are frequently used in conservatory construction too. They offer a wide variety of choice when it comes to colour too. Aluminium windows are a durable choice that can last you many years with little upkeep and maintenance